CLOUD DRIVE
PlatoForms supports uploading your PDF to most popular cloud drive: Dropbox, Box, OneDrive and Google Drive. After connecting to your preferred cloud drive account, when a PDF is created by the form submission, it automatically uploads to your cloud drive folder.
To enable this feature:
Step 1: Log in to your dashboard.
Step 2: click the gear icon in the top right of the form you want to upload.
Step 3: Select Cloud Drive.
Step 4: Turn on Enable option on any drive you want to upload.
Step 5: Follow the instruction to authorise PlatoForms to link with your cloud drive account.
Step 6: Change the folder and file name if you want, then "Save"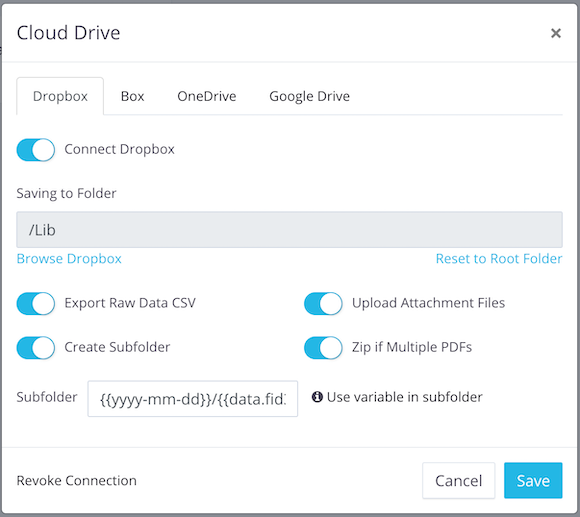 You can remove the cloud drive account link from the Settings page — you can find this by clicking your name in the left column.